For any of you looking for affordable HMI Displays, it is Special Summer sale on Bangood until 20 Aug 2017!!
https://www.banggood.com/search/nextion.html?p=A524021677049201505T
———————————————————————————————————————————————————————-
Part 2 of the Nextion HMI  Enhanced NX8048K070_011C Display Series, teardown time!

And a closer, deeper look, under the microscope:

Used Model above : Nextion Enhanced NX8048K070_011C (108USD at ITEAD Store)
Resistive Touch version – NX8048K070_011R – only 88USD at same ITEAD Store
Overview
Package consist of a 7.0" enhanced Nextion HMI resistive/ capacitive touch display with enclosure and suport brackets included. Nextion screen is an upgraded LCD panel with more  powerful features. There are two models: NX8048K070_011C and the NX8048K070_011R. The NX8048K070_011C is a powerful 7.0" HMI TFT capacitive multi-touch display with enclosure, while the NX8048K070_011R is resistive touch panel with an enclosure.
Features
Supports built-in RTC
Supports GPIO
SD Card interface: support max 32G Micro TF/SD card (FAT32 file format)
Flash data storage space: 32MB
EEPROM: 1024 bytes
RAM: 8192 bytes
Instruction buffer: 1024 bytes
Color: 65K (65536) colors
Resolution: 800×480 pixel
Adjustable Brightness: 0~230 nit- the interval of adjustment is 1%
CE/EMC, RoHS certified (certificates)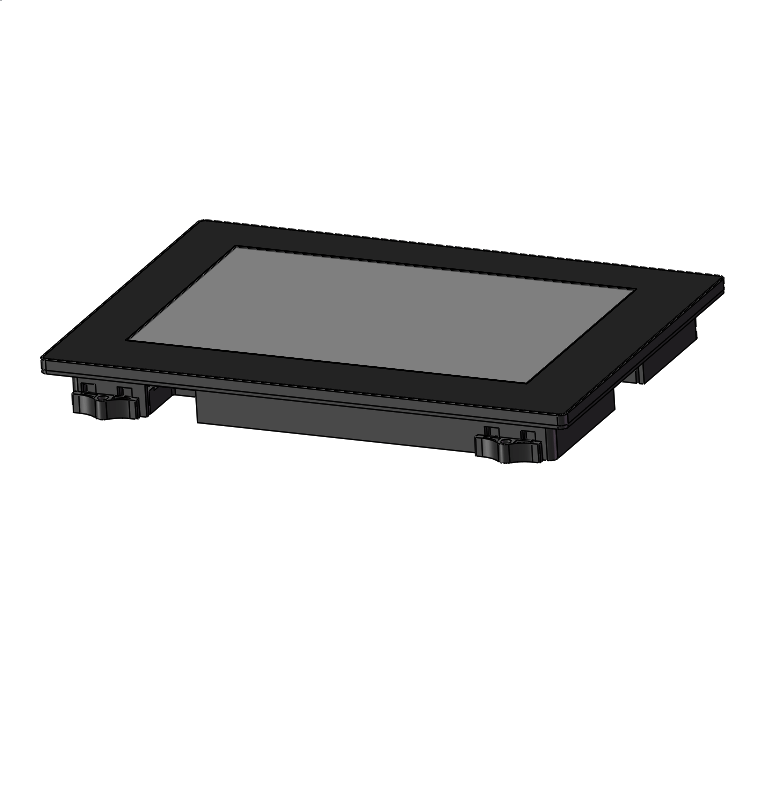 For more details please visit the related WIKI page .
Next time: programming the display in ESP8266 Basic and a simple "hello word!" program for it 🙂